Colop NEU Printer 10
₱355.00
Target Market: Hospitals, Offices, Factories
Type: Self-Inking
Rubber Size (inch): .39 X 1.06
Rubber Size (mm): 10 X 27
Max No. of Lines of Text: 3
No. of Characters per line: 28
Handle Colors: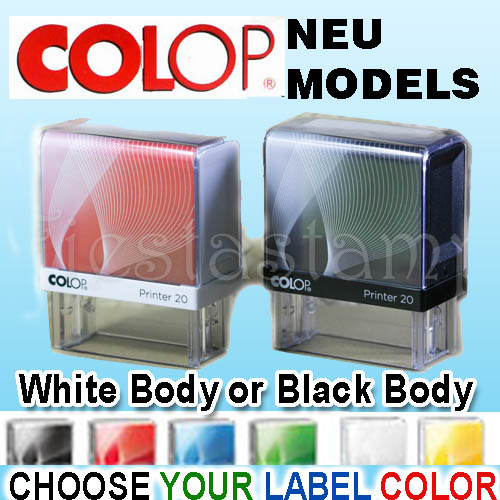 Description:
The NEU Printer #10 is best used for stamping your name and designation on charts or forms. With a built-in ink pad, stamping is quick and easy. Choose from 2 handle colors — Black or White. Then choose the preferred label color. The big acrylic window lets you also personalize your handle by putting in your favorite photos and artwork. The Colop handle comes with a black water-based ink pad, which is re-inkable and replaceable. Other ink pad colors — red, blue, violet, or green ink — are available for an additional charge of P 110.00 each.